Portable Toilet Supplier in Millard County, UT
Fullmer Sanitation LLC is an experienced provider of septic tank cleaning services, serving customers throughout Millard County, UT and the surrounding areas. We also provide sanitation toilets and hand washing stations for construction sites or special events. Turn to us for your complete sanitation needs, with the confidence we'll get the job done right. Call today for a free estimate!
Septic Cleaning and Portable Toilet Rentals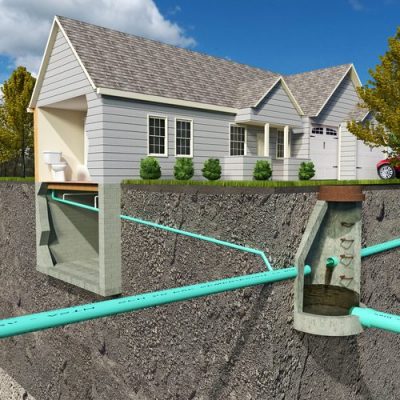 Keeping your septic tank clean is key in preventing all sorts of nasty incidents—including backflow and tank digestion issues. Unfortunately, septic cleaning isn't something you can or should do yourself. That's why Fullmer Sanitation LLC is here to help! With more than a decade of experience with septic tank cleaning in Millard County, UT, we know exactly how to care for your tank when it comes time to clean it. Our crews work fast to extract all water, sludge and other debris from your tank, to clean it and improve its core processing capabilities. We'll make sure your tank is absolved of anything that doesn't belong, so it can go back to functioning exactly as it was meant to.
Septic tank pumping isn't the only sanitation service we offer. If you're hosting an event or managing a construction site, be sure to give us a call for porta potty rentals! We're a trusted portable toilet supplier in Millard County, UT for a wide range of companies and organizations, and we'll make sure you have the facilities you need on-site at all times. Plus, with our dedicated sanitation schedules and handwashing station availability, you'll always have peace of mind that our facilities are well-maintained and sterilized appropriately. For all those sanitation jobs that need to be done right the first time, Fullmer Sanitation LLC is proud to answer the call!
Quality Services

We maintain the highest degrees of sanitation when it comes to our portable toilets. Plus, with handwashing stations available, you're guaranteed a clean, fresh experience.
Our septic cleaning service is prompt and affordable, allowing you to rely on your tank's operation with total peace of mind.
We're respectful of your property and will provide tank cleaning services without interrupting your landscape or features.
Our business is a proud member of our local Chamber of Commerce and Sanitation of America.
We offer free estimates on septic cleaning and portable toilet rentals, so you know your costs upfront.
Sanitation, Done Right
Keep your septic tank clean and functional, or rent portable toilets for your upcoming event! Our team takes care of all your sanitation needs. Contact us today for a free quote.
Proudly offering the best portable toilet rental and septic cleaning services to the following areas:
Delta, UT
Hinckley, UT
Lynndyl, UT
Oak City, UT
Leamington, UT
Holden, UT
Eureka, UT
Kanosh, UT
Meadow, UT
Levan, UT
Garrison, UT
Scipio, UT
Fillmore, UT